Antlion ModMic Wireless
This is just a small post about a small gadget I bought recently: The Antlion ModMic Wireless.
Headset issues
Headsets were always a bit problematic for me. Already "in the office" but even more so in a Home Office or hybrid setting.
This issue might be home-grown, but I really hate wired headsets. The cable is always in the way and regardless of the side the cable is at it always interferes with me operating the computer.
So I needed something wireless.
I already have a couple of Bluetooth headsets, but they are not good for voice communication. They have to switch to "HFS/HFP" mode to use the microphone which totally kills the audio quality. Another issue with them is that the microphone quality is lacking, so this was not a good option.
For some time I used my Gaming headset for Teams meetings at the home office. This worked quite good, although the sound quality is nothing I want to listen to music with.
As the Gaming headset started to break I decided to look for another solution.
Gaming Headsets
The big advantage of that Gaming Headset is that it is wireless using a proprietary 2.4GHz protocol. This means that the headset is not dependent on Bluetooth and the audio quality is good even with activated microphone.
Looking at the current market for Gaming Headsets revealed a couple of good options that could replace my old one but still not being a good option for listening to music.
Gaming headsets - especially the good ones - also tend to show off that they are gaming headsets. Not that this would be a problem, but I don't want flashing LEDs on my headset in a Teams video call 😁 (I know that this can be turned off for most of them, but you get the point).
There are some Bluetooth headsets out there that get quite good microphone reviews, but they lack in music playback quality.
The Antlion ModMic Wireless
Then I stumbled across some post on the internet (I assume it has been Reddit) that suggested to "just use a ModMic".
This caught my interest and I tried to find out, what this is.
As it turned out this little gadget is exactly what I was looking for: A microphone add-on for any headset that boosts the microphone quality while enabling using the "rest" of the headset for (music) playback.
To achieve this the ModMic is basically an autonomous microphone with its own battery and proprietary 2.4GHz protocol (and dongle). This makes using it a bit more complicated as it is a separate device but allows me to just use my beloved Bluetooth headset and make it a viable Teams headset.
I already use a Creative BT-W4 Bluetooth dongle to avoid any pairing dances with different computers, so I just replaced that one dongle with a USB hub that contains two dongles.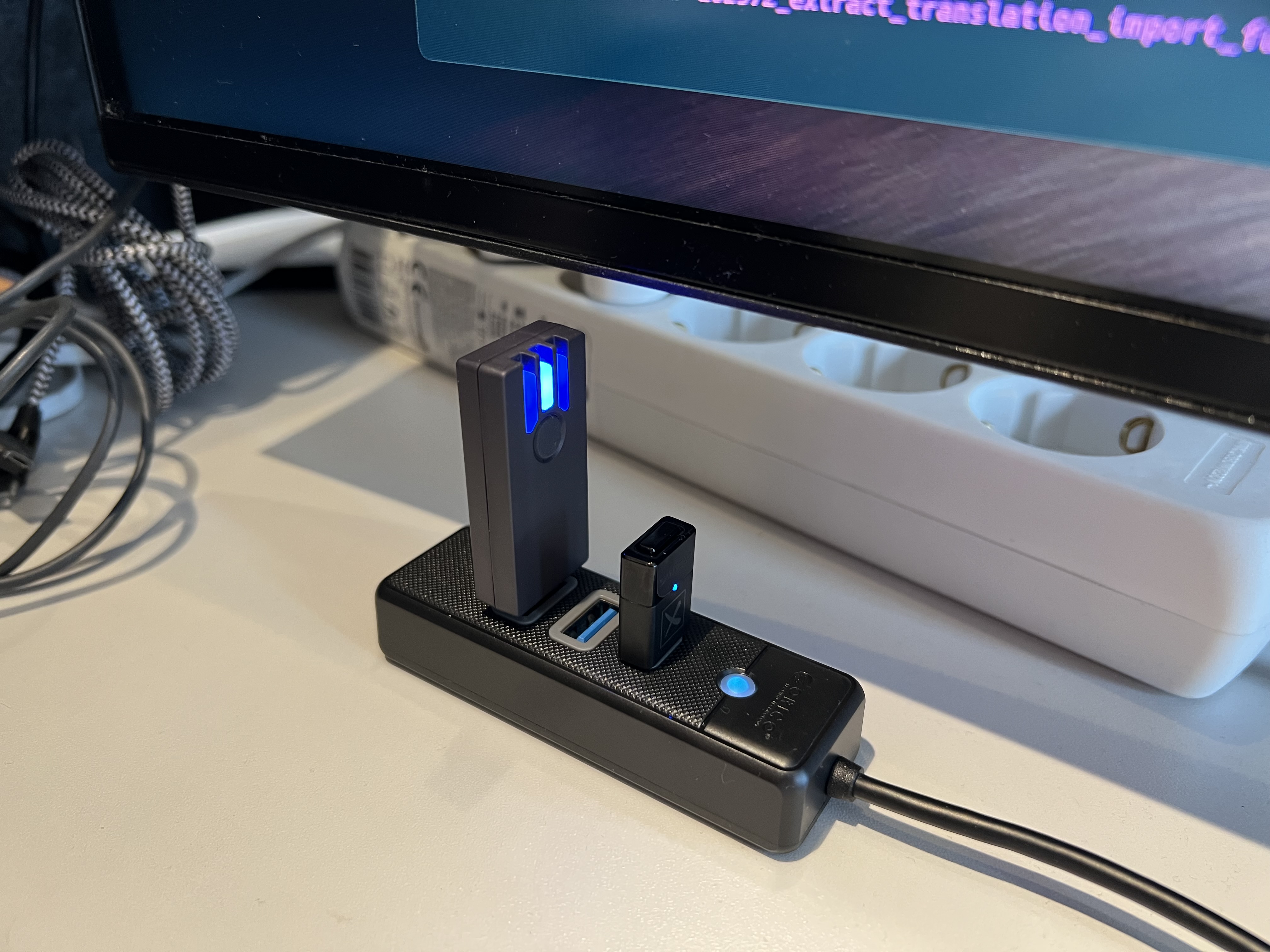 The ModMic is attached to a magnetic base that is glued to the headset. This allows me to easily remove the ModMic when I don't need it.
Once I got used to that new "preparation process" (Switching on the ModMic once I want to join a Teams meeting) I'm really happy with this new setup. This way I'm free to switch my headset in the future ignoring any microphone concerns fully concentrating on the audio quality.
This is how the ModMic looks: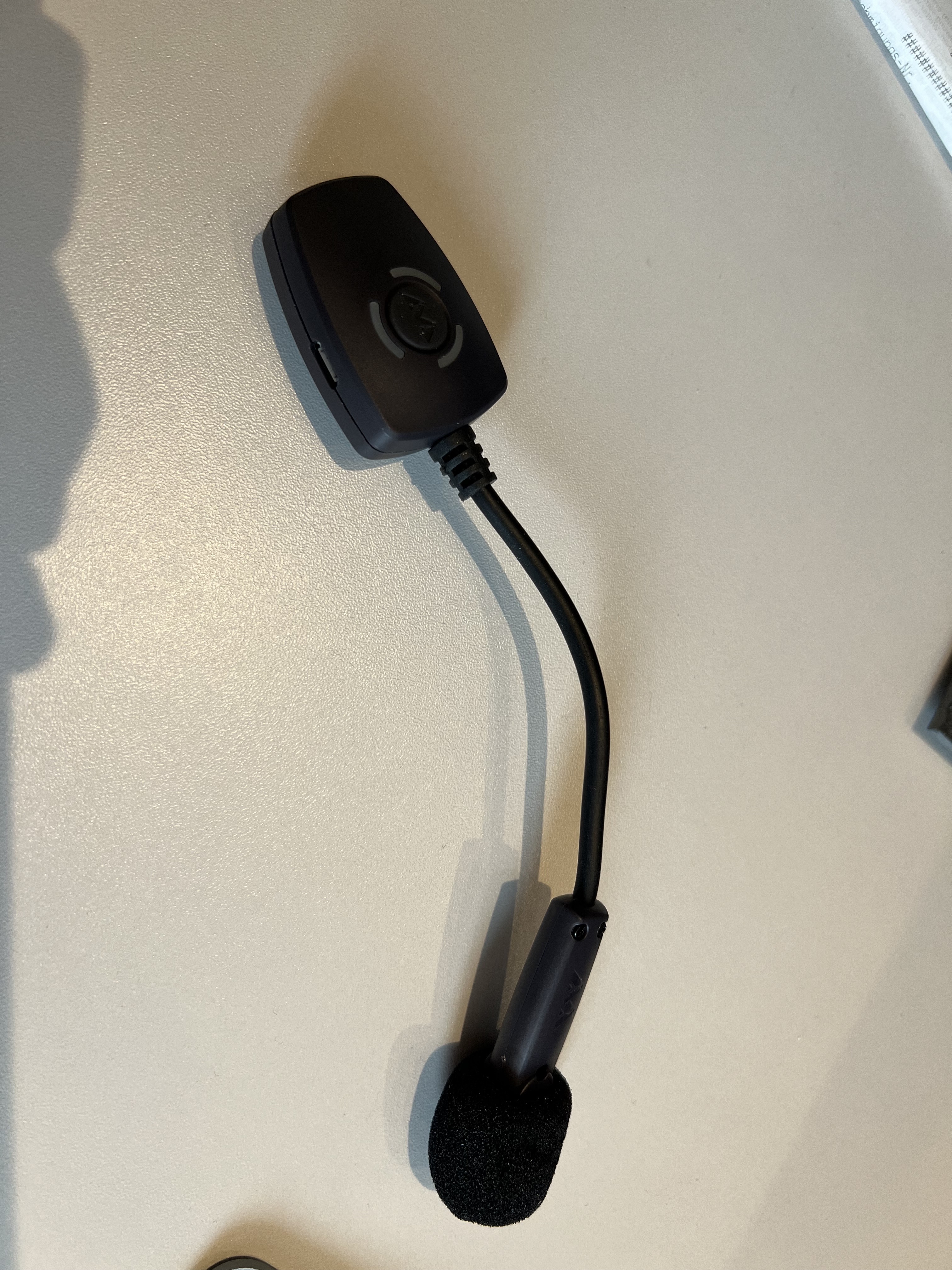 And here attached to my Bose 700 headset: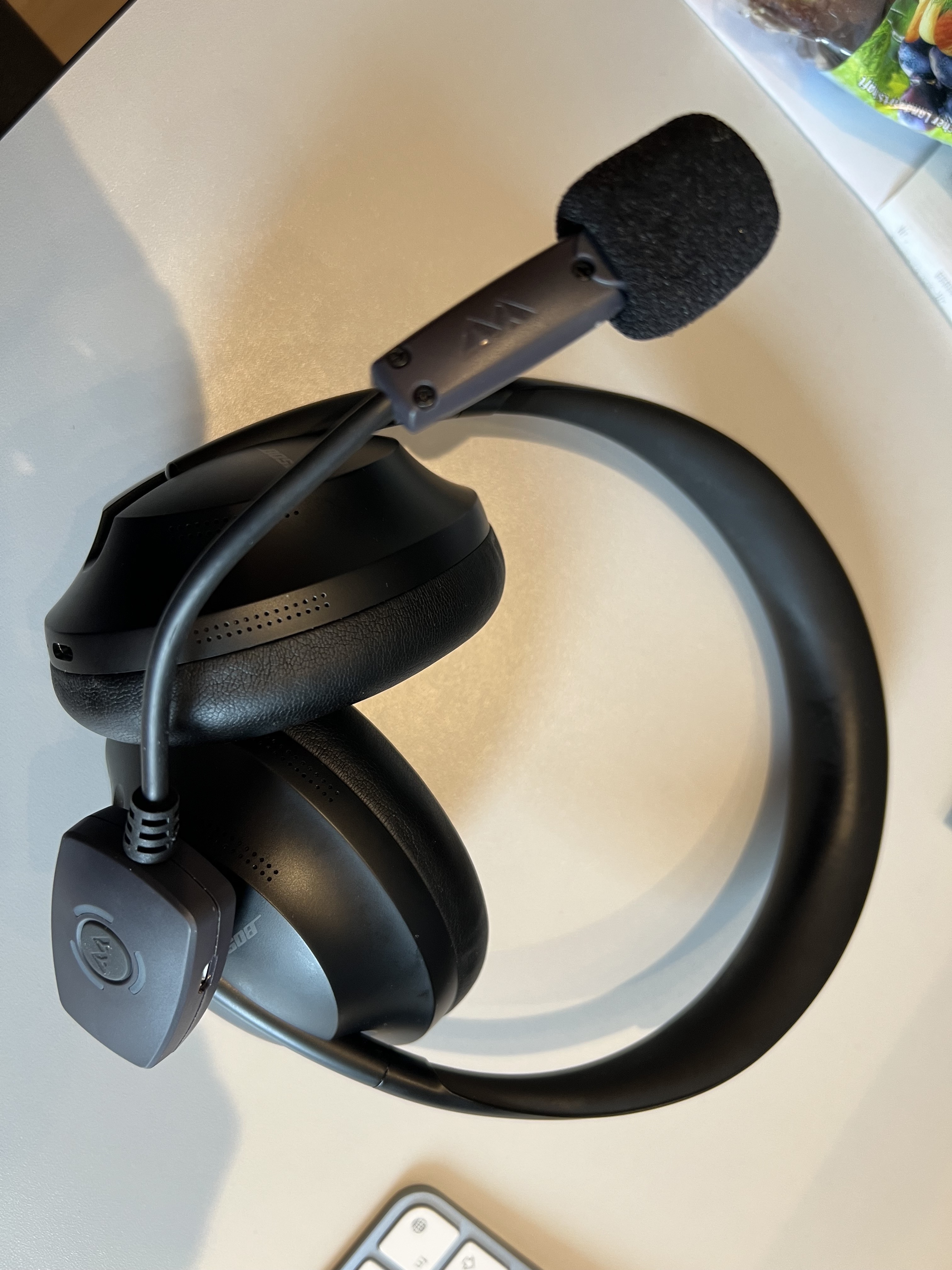 PS: I have this gadget for some time already, but I had to hold back this blog post as this is also a birthday present for a friend, and we don't want to kill the surprise, do we? 😁